(Committee for Environmental Responsibility, Education and Sustainability /
Comité étudiant pour une responsabilité environnementale et sociale)
Our Mission Statement: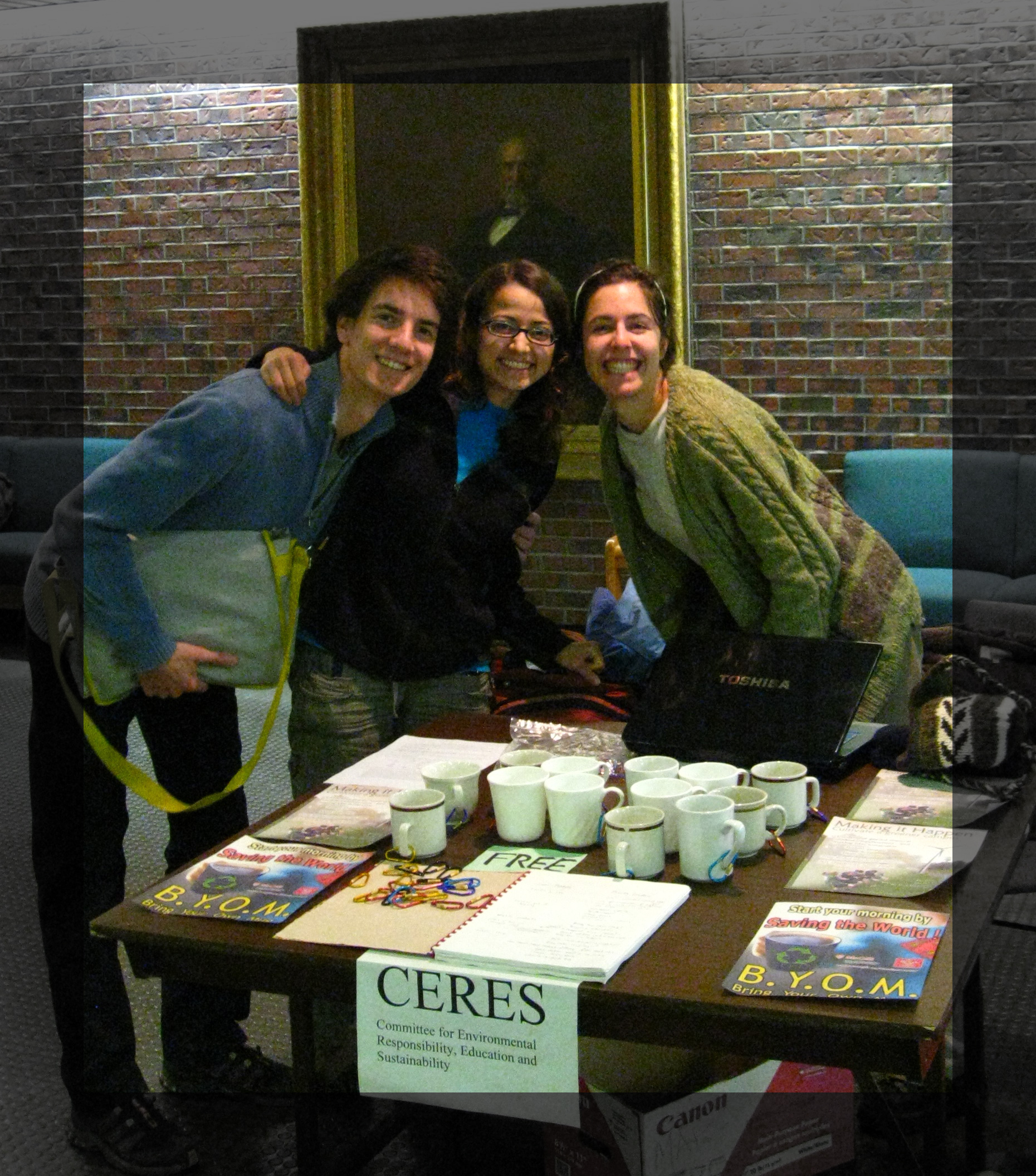 C.E.R.E.S. is a student group dedicated to the promotion and implementation of environmentally sustainable technologies and practices, and environmental awareness within and around the Macdonald Community.
Last year was full of events and projects! We've also opened the Eco niche, an enviro-lounge where everyone is welcomed to watch a film, play games, read or just chill out. Last semester we launched the Bring Your Own Mug (BYOM) campaign which is part of an ongoing project on reducing, and eventually getting rid of styrofoam and disposable dishware at the cafeterias. There is now a 20 cent discount on hot beverages for people who bring their own mug. We also make the popular recycled cereal notebooks and the hand-painted tote bags. If you are fond of the environment and want to make changes starting right here on your campus, then CERES is for you. Get involved and make a difference!!!

Send us an email at ceres.macdonald@gmail.com
About our Logo: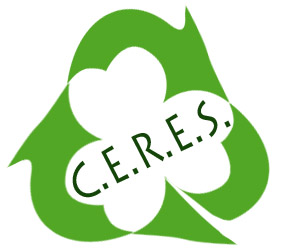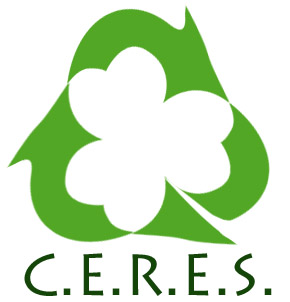 The clover leaf in the center represents the Macdonald Community, the environment to which our organization is responsible. As a reflection of the recycling logo, the green arrows represent sustainability.