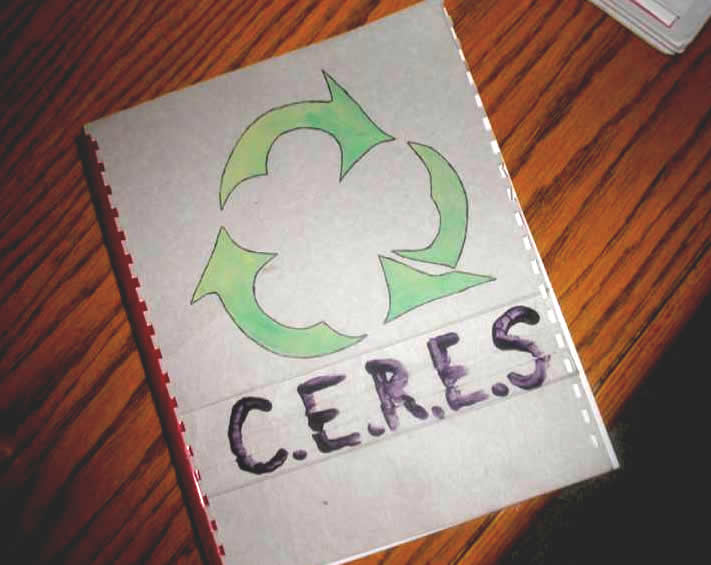 C.E.R.E.S. brings you the infamous recycled notebooks! Made entirely of recycled paper and recycled cardboard brought to us from responsible students like you. Choose from a wide variety of yummy covers, each book is unique! You can buy them at the bookstore or directly from us.
Price:  1$

All profits go to greening the Macdonald Campus.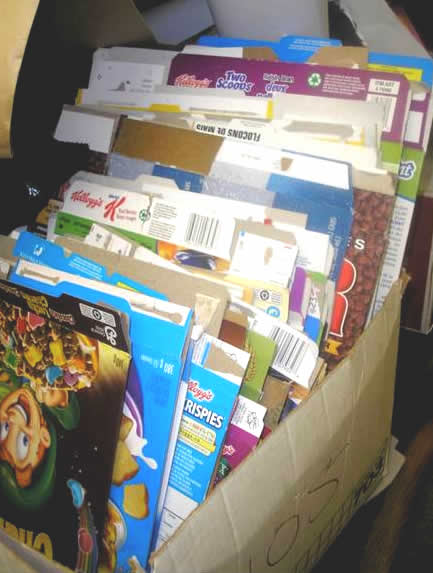 You can bring paper that has only been printed on one side and thin cardboard such as from cereal boxes to the collection box located in the Eco Niche. Please no confidential information on the printed side.