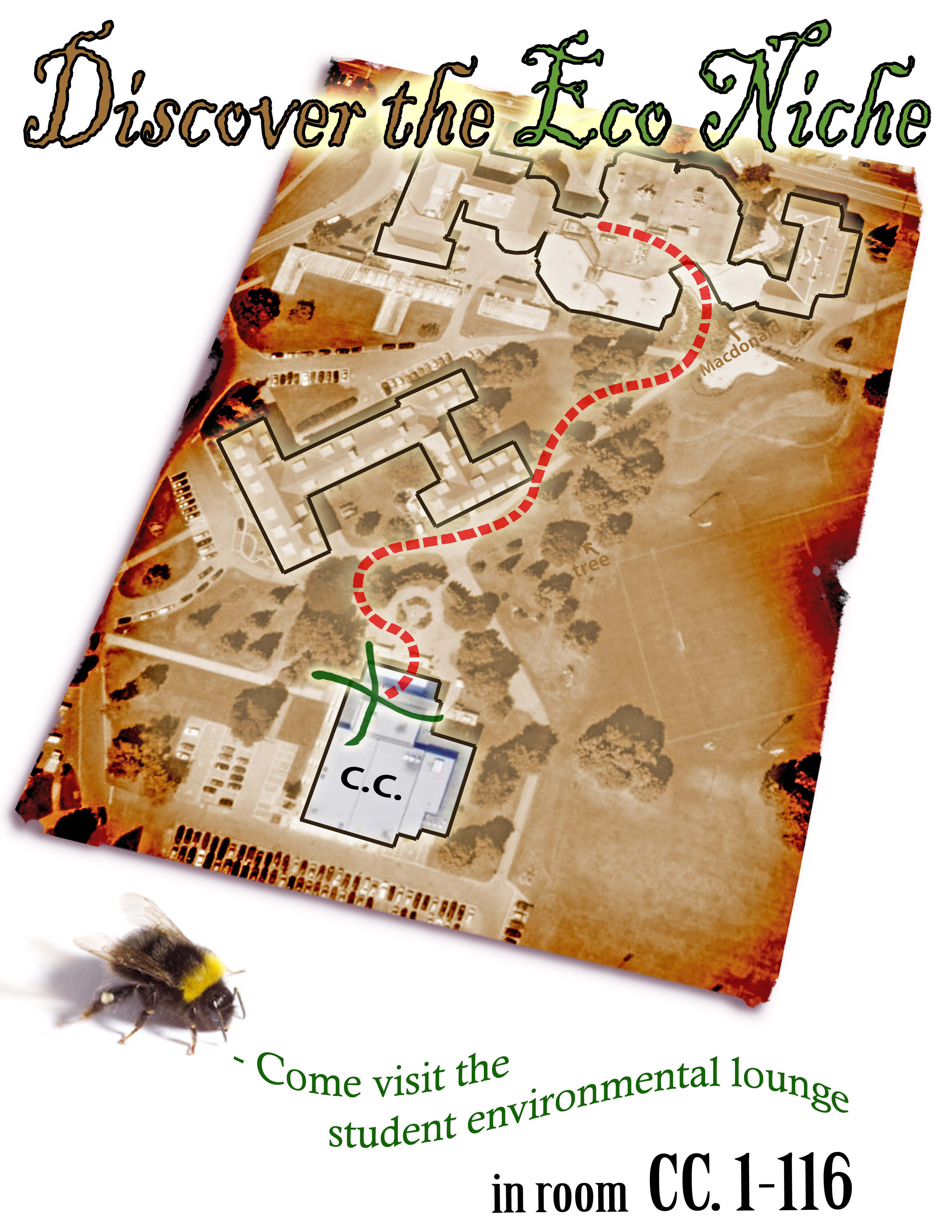 Need a place to hang out? The Eco Niche is the place to go! You will find comfortable couches, a library with a selection of great environmental books, a swap stuff area, used cell phone collection box, one-sided paper and cardboard collection box, and a TV with VCR and DVD player. Bring your own mug and help yourself to organic fair trade chocolate or tea.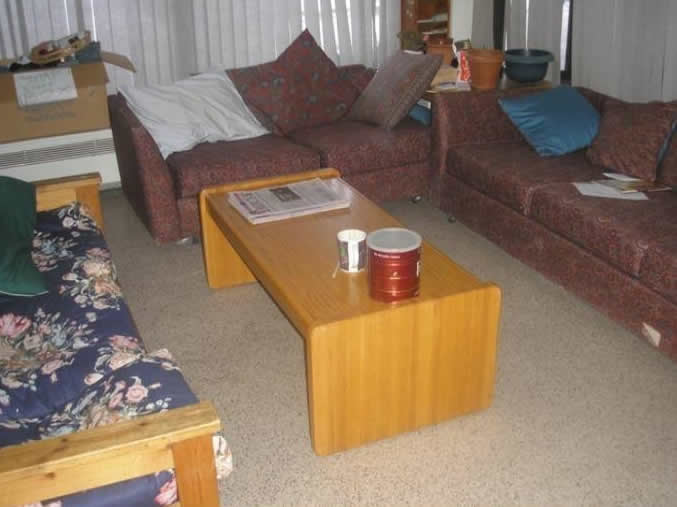 Everyone is welcome! Located in CC-116 (In the Student Council hall immediately to the right as you enter through the CC main doors) If the lounge is locked, ask for the key as the MCSS counter.

Don't forget to leave comments in our notebook!